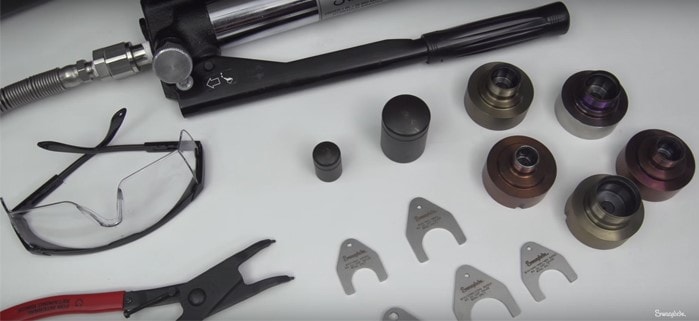 Hydraulic Swaging Units
Due to the forces required to create the mechanical seal in an over 1" (25mm) Swagelok tube fitting, it is required that the initial pull up is done with a hydraulic swaging unit. Using a Swagelok hydraulic swaging unit not only provides you with safe reliable tube fitting connections, it speeds up the installation time and reduces installer fatigue. We have a range of units available for hire and will train your installers on how to operate it and verify the connection.
The Swagelok MHSU offers the following features:
Provides Swagelok tube fitting connections that are 100% gaugeable upon initial installation
Is available in two sizes: 1/2" to 1" and 1" to 2"
Places no initial strain on nut or fitting body threads or on body seal surfaces
Must be used to install 1-1/4", 1-1/2" and 2" Swagelok tube fittings
Reduces assembly and installation time and operator error
If you would like to find out more about Hire Equipment or any other products & services available from Swagelok London, please contact our Customer Service Team on +44 (0) 1923 272000 or email info@london.swagelok.com.