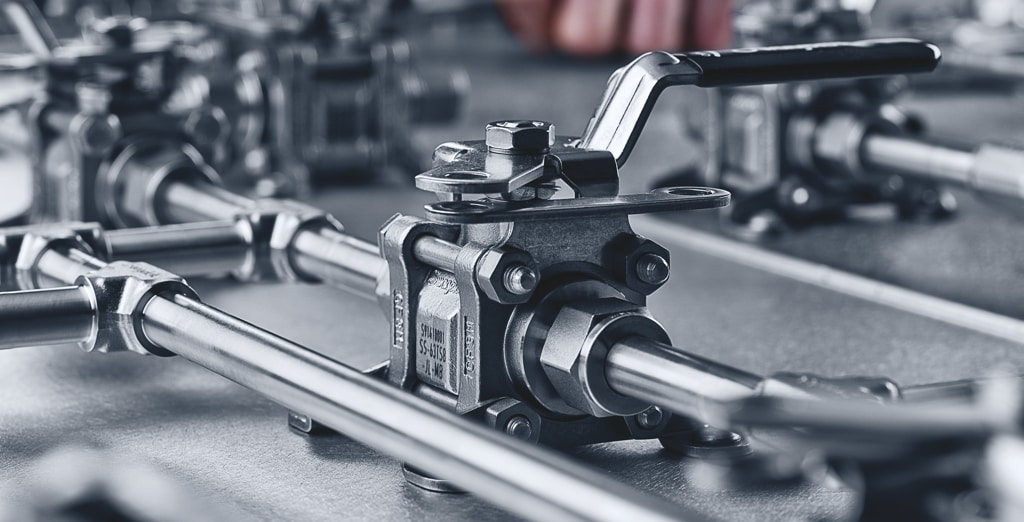 Fabrication & Assembly Services: Swagelok Custom Solutions
Here at Swagelok London, we specialise in industry-leading solutions, whereby no proposal is too small or too large. As a flexible integrated supplier, why not take advantage of our expertise and allow us to take care of your fluid system assembly, so you don't have to.
From an idea to schematic, drawing to fabrication, testing right through to delivery, rest assured you're in good hands. We can assemble and deliver your finished design and help either develop or create a new bespoke system with our tech centre for you.
Our team understand the importance of giving you peace of mind by building trust and delivering consistent quality. With a wide range of expertise, supported by our unique Swagelok Limited Lifetime Warranty, we'll fill in as the manpower you need to piece together the components you trust into a result you can use.
Swagelok FAB can work closely with you to produce anything from sub-assemblies to complete systems, small or large, consisting of a few components or a complete panel or enclosure.
It's never too early to enquire, just let us know your requirements and we'll do the rest.
The process:

• Consultation/Visit

• Customer Sketch

• Customer P & ID

• CAD/Bill of Materials

• Build Phase

• Testing & Lifetime Warranty

Capabilities:

• Pressure Testing

• Orbital Welding (BS EN 287)

• Tube Bending (Hand, Bench Top, CNC)

• 2D & 3D CAD Modelling
download our assembly services brochure
If you would like to find out more about Swagelok Custom Solutions FAB, Hire Equipment or other services available from Swagelok London, please contact our Customer Service Team on +44 (0) 1923 272000 or email info@london.swagelok.com.